The Top 6 Kitchen Remodelers in Charlotte 2023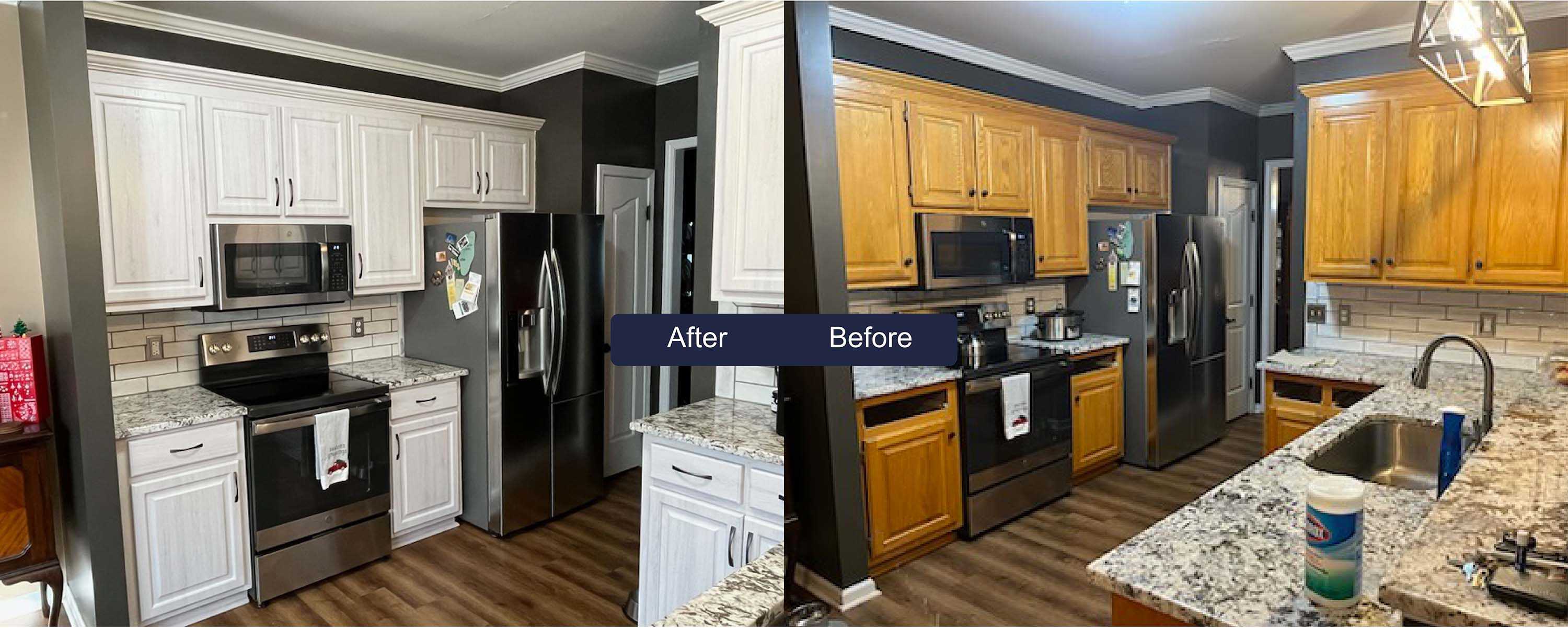 When it comes to kitchen remodeling, there are a lot of moving parts – Tile! Cabinetry! Plumbing! Countertops! Electrical! You want to know that every intricate piece will come together into one beautiful and functional new kitchen. If you're in Charlotte and looking for a kitchen remodeler near you, we've put together some of the top names in the area to get you started.
How We Selected The Best Charlotte Kitchen Remodelers
These Charlotte kitchen remodelers get consistently good feedback, whether you're working on a big or small kitchen remodel. They all earn over 4 out of 5 stars in Google Reviews, have an A+ with the Better Business Bureau, and have been recognized specifically for excellence in kitchen remodeling either from customers or from industry awards. Take a look at their profiles for some kitchen remodel inspiration, and some places to start once you're ready to take the plunge.
Charlotte's Top Kitchen Remodelers
At Queen City Kitchen and Bath, customers start their process with a consultation in the company's own showroom, where the company fabricates their own countertops and displays all of the design materials you'll need to choose from for a kitchen remodel. Their team of interior designers specializes in kitchen and bath design, and they get consistent praise from customers for their results.
Signature Home Kitchen & Bath is a trusted name in kitchen renovations in Charlotte. If you find your research on kitchen renovations leads you to more questions, visit their website for a helpful overview of things to consider when planning your kitchen renovation.
DiFabion Remodeling is a mid-sized design firm that is consistently awarded Contractor of the Year by NARI (National Association of the Remodeling Industry) for their kitchen remodeling projects. Fun fact: They also bill themselves as Charlotte's first father-son Certified Remodeler.
MUSE Residential won multiple NARI Contractor of the Year Awards last year in the kitchen remodeling category (including best contractor for a small kitchen remodel). The company specializes in kitchen and bath remodeling, along with large-scale interior home renovation projects. They're owned and operated by a husband-and-wife general contractor/interior designer team and say that they tend to work with homeowners with moderate budgets for interior renovations.
Hopedale Builders specializes in kitchens, baths, and home additions and has been recognized in the Best of Houzz Design since 2015. They describe themselves as affordable – check out their guide on kitchen remodeling costs for more details on what your project might look like.
ReVision Design/Remodeling performs whole-home remodels as well as kitchen and bath, and they're often called out for their amazing kitchen renovations. They offer a detailed budget breakdown and outline of their kitchen remodel process on their site, along with information on their new design studio.
Need more guidance as you get started? Check out our tips to nail your kitchen renovation or schedule a consultation with us to talk through your questions and ideas on bringing your dream kitchen to life.